Blog
Scuba Santa & his hungry sharks
In some parts of the world Santa hops in his sled and flies across the globe with his reindeer…

but here at the Malta National Aquarium Santa dons his scuba tanks and gets himself wet, as yes even our hungry sharks need their Christmas dinner!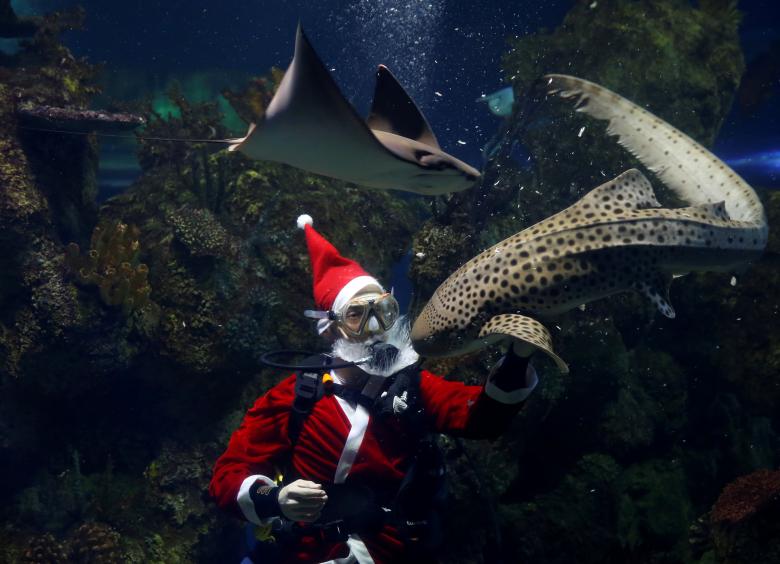 Santa loves all creatures, and since our sharks are always so well behaved, he dived straight in and even gave the sharks a wee tickle to make them giggle!
Our special Santa recieved international fame, with the Malta National Aquarium hitting the headlines worldwide, with journalists covering the story in Spanish and Greek so next year he'll be sure to also visit their grinning sharks.
Reuters and Euronews loved our Scuba Santa so much, we're featured on their newsreels!
Interestingly, most shark species do not see all colours, so we would love to see what colour they see our Scuba Santa!
What other animals deserve presents from Scuba Santa?