Corporate & Events
School Trips
The Malta National Aquarium offers to students of all ages the opportunity to explore the creatures that live in our oceans. They will walk through replicas of the Maltese Island and closer to Mediterranean fish, jellyfish, baby sharks and tropical animals. They will be surrounded by sharks and fish from the Indo-pacific in 12 metres-long tunnel. A reptiles and amphibians area will lead the kids through the evolution of life!  Younger pupils curiosity will be peaked by our presenters talks and guided tour, focusing on marine habitats, environmental changes, marine evolution and conservation.
If you book a school visit we can offer:
Exclusive school rates
Exclusive teacher rates
Guided tour
Adequate activities for all the students ages in a brand new Education classroom!
Optional workshops
How to book?
Book online here or call +365 22588100 for more info.
If you require for further queries please don't hesitate to contact us and we'll be more than happy to provide all the info that you need.
We offer special rates for toddles accompanied by parents, who want to experience the underwater world of the Malta National Aquarium.
Our senses allow us to learn, to discover, to enjoy our world. We usually take for granted all the ways in which we can experience the world but can we imagine what it might be like to live our life without any of our senses? The 5 senses work together to give us a clear perception of the things around us.
Let's discover the marine world using senses and movements!
Creating curiosity, building observation skills, and increasing vocabulary through discovery!
Primary and Secondary School
Don't teach your trash to swim!
This year we want to focus on a big issue that affects our Planet and our Seas: the student will explore the serious impact that marine debris can have on wildlife and environment.
Specifically learning programs are designed for all the ages students; related to their curricula, which make them easily integrated with the school program.
Discussion sheets and teachers' notes are also made for you to prepare your kids for the visit.
Other workshops
Reptiles encounter: give to your students the opportunity to meet new friends!
They will live a unique experience through the Evolution Line of Life!
During this session the students will get closer to a series of animals we host at the Malta National Aquarium and thy will find the answers to a lot of questions regarding our ancestors!
*Not available at the moment*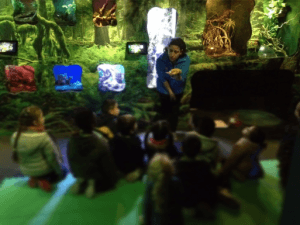 Meet the sharks! Have you ever seen a shark closely? Its teeth? Its mouth? Have you ever touched its skin? At the Malta National Aquarium now you can do that!
In collaboration with Sharklab Malta, a no-profit voluntary organization dedicated to research, education and raise awareness about Elasmobranch.
*Not available at the moment*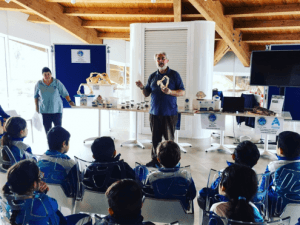 Back of House tour: guided by our presenters the students can discover how to run a large scale aquarium and what's hidden behind the Malta National Aquarium.
(From 10 years old students onward)
Special Program!
Special activities are offered for kindergarten!
*February and March 2018 only*
Contact us to discover more!