Research & Conservation
Reduce plastic and help save a life
"We are at a unique stage of our history. Never before have we had such an awareness of what we are doing to the plant and never before have we had the power to do something about that. Surely we have a responsibility to care for our Blue Planet. The future of humanity and indeed all life on earth now depends on us"
Truer words have never been spoken, and Sir David Attenborough, through decades of research and documentation seeks to increase awareness further by showing the negative impact plastic is having on our planet. Sunday 22nd April marks a very important day in our calendar: World Earth Day, and with special focus on plastics, minor changes to our daily lifestyles can have a massive impact on our seas.
Plastics are of course of major importance, however their strength is their weakness: They are almost impossible to destroy, without damaging nature in some way. We need to do our best to reduce the use of plastics, particularly those which have a single purpose.
Single purpose plastics include:
Straws

Plates

Cutlery

Plastic bags

Water bottles

Can you count how many times you throw away a plastic bottle and a straw? Next time you order your favourite drink, tell the waiter "No straw, please" and go a step further and explain why. We will always fly the flag and other initiatives like Plastic Oceans also help us help the world.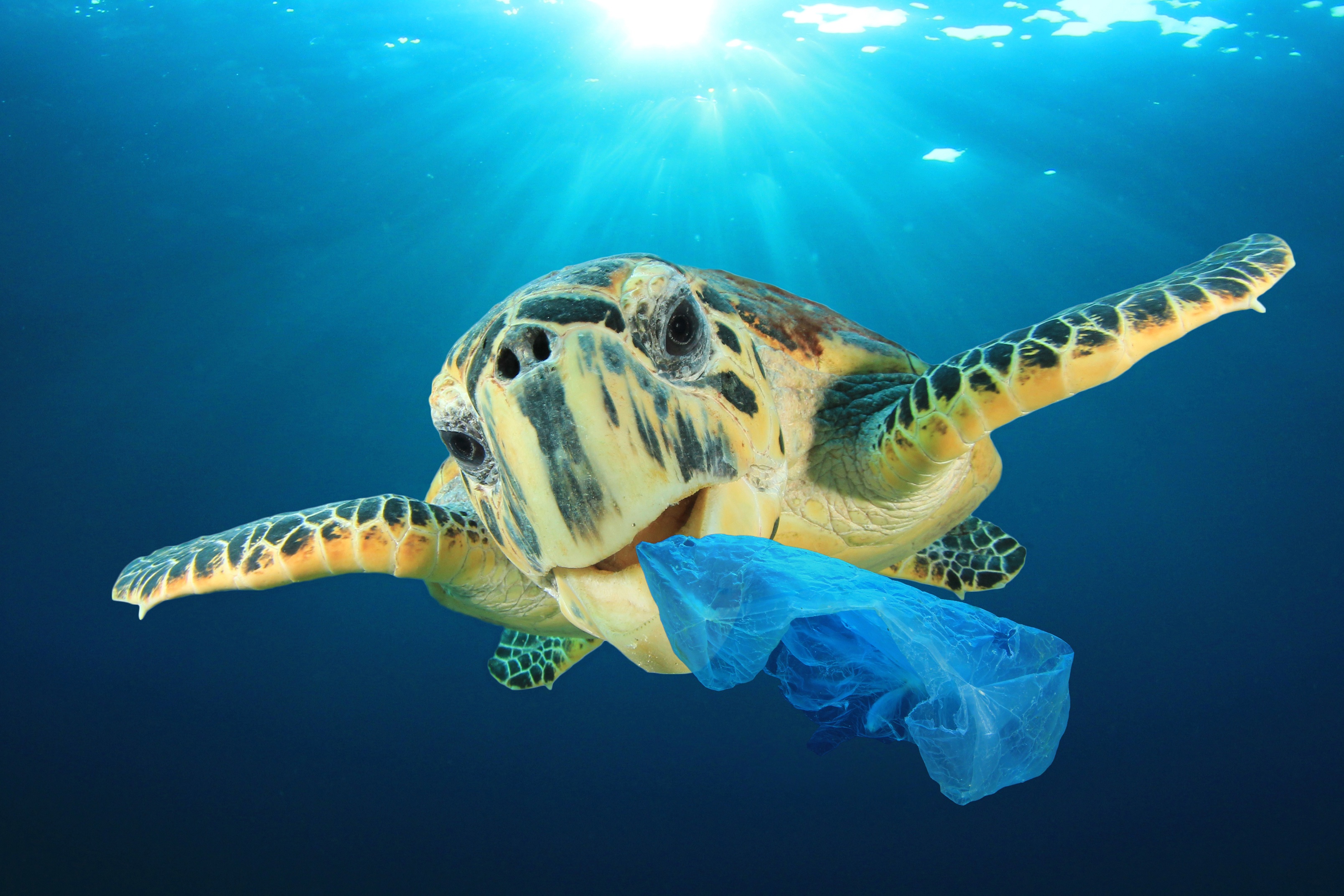 When plastics are discarded, the Earth has trouble digesting them. Winds often end up pushing them into the sea, and from there they are often ending up in the mouths of our fish. Microplastics have now even been found on our dinner plates, as when we consume a fish for dinner, we are also consuming what he has eaten for his dinner. It is the cycle which we ourselves need to break. Larger fish have been found with bottle caps trapped in their stomach and the below photo of this sea turtle struggling with plastic needs no explanation. Research in Malaysia has found that in 120 bodies of mackerel, anchovy, mullets and croakers, plastic pieces from 26 different items had been found. Thousands of these fish species are consumed on a daily basis such is their popularity on the market… but as the saying goes: You are what you eat.
We are even seeing news stories of whales washing up on shore with over 20 tonnes of plastic found in their digestive system. They do not want to eat plastic, but as they feed on plankton, often small and larger bits of plastic drift into their wide mouths when they feed. When Science Alert published the story we were all stunned, and embarrassed at the fact that this problem is directly caused by human negligence. 
Other shocking news this month emerged when we saw footage of a tourist snorkelling through a sea of plastic in Bali. It is not acceptable to be in an ocean where we are seeing more plastic floating around than fish swimming. 
We all need to fly the flag for the environment and taking part in local clean ups is the perfect start. Groups like Get Thrashed Malta, Malta Clean Up and Let's Do It host regular clean ups, both on land and in sea and Rogue's initiative of picking up three pieces of plastic on every trip to the beach is the idea, easy way to make a difference. Bonus points each time you pick up more pieces. Join us in Gozo on the 28th April for the second edition of Science in the Citadel where we will be talking to you about how we can reduce plastic consumption and take better care of our wonderful world. We'll also be shifting the attention to marine pollution and exploring what lies beneath the often pristine surface. 
Exactly one month before World Earth Day, we also looked at World Water Day on the 22nd March, and 2018 could not be more significant. Due to an increase in the amount of consumption, large wastes and also rising global temperatures through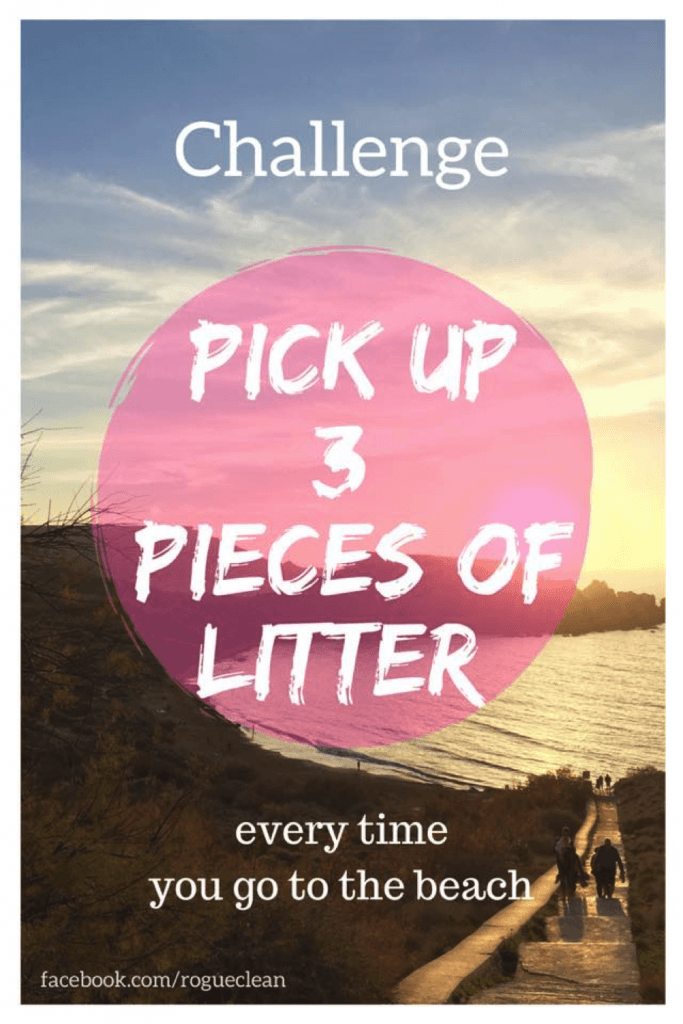 global warming, large regions of the world, believe it or not, is running out of fresh water. Locally, we have the luxury of having fresh clean water at the turn of a tap, but this might not be the case in the future. Our water table is becoming increasingly salinated due to the amount of illegal boreholes dug out, and also due to lack of proper drainage systems after a heavy downpour of rain. Most of the water gets washed away back to the sea, rather than treated and stored. It also takes with it tonnes of soil, which is vital for the growth of our vegetation.
Early on this year Cape Town in South Africa, a city with a population of over 3.7 million people declared that it was completely out of water. The Cape Town Water Crises is a warning to the world. A massive population growth as well as a drought have lead to a crises, with "Day Zero" being predicted for 2019, where measures must be taken in place to ensure no waste. Water is precious for everything we do, and it must also be kept clean, as dirty water spreads disease quickly. The lowest rains since 1933, combined with the lowest water levels recorded over the last century in the dam regions sparked the warning, and again the little every day processes and habits can make a huge difference. 
Showering for one minute less a day can save a gallon

Turning the taps off while brushing your teeth saves liters per day

Being aware of all drips around your house will save more and more water.

Here at the Malta National Aquarium we are doing our part by reducing plastic consumption in our catering areas, providing litter bins and recycling zones and also by celebrating World Earth Day in a special way. Not only have we switched to biodegradable straws and wooden stirrers, but we only use reusable plastic cups and plates and also take part in many locally organised clean ups, extending our care beyond our tanks. Separating waste is a critical part of what we do and we also champion awareness on a daily basis to all our visitors. We continue to carry out research and find news ways of how we can extend our care and will also keep the public informed on the latest methods for recycling and waste handling. 
There is further good news as Mother Nature herself is always on our side. A new species of Wax Moth larvae has been discovered that has the ability to digest plastics. This accidental discovery happened as fishermen was preparing their beit for a day's fishing, and when returning to their quarters, found the plastic bag containing the Wax Moth Larvae with holes punched through it. It had been eaten. Researchers took the news well and are now studying the behaviour of the worms – was it chewing its way out of the bag by means of escape, or did hunger set in? This fundamental research can be of huge significance to the future of our planet.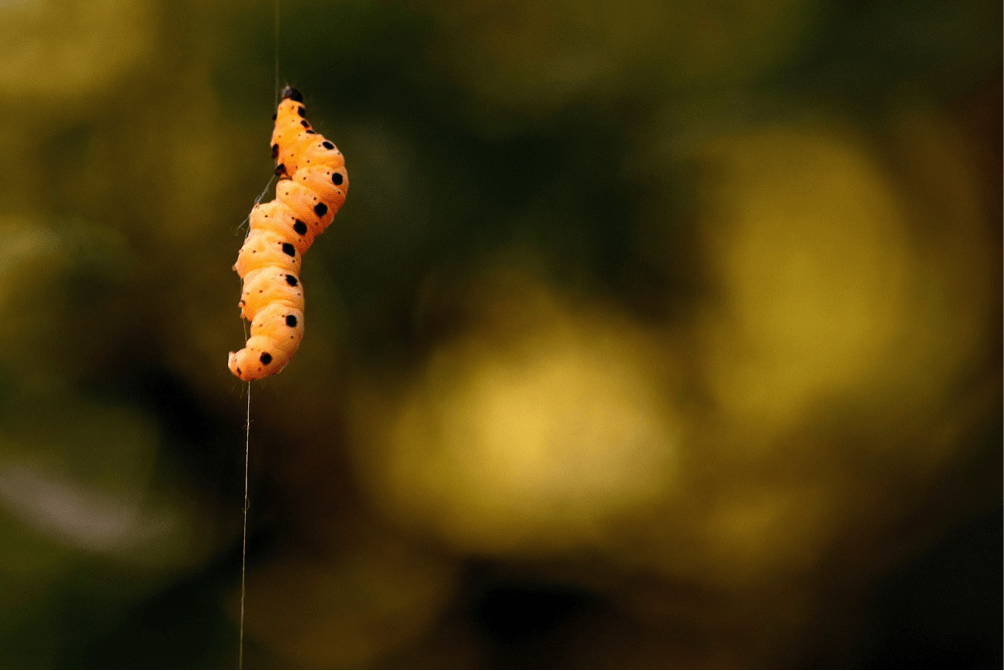 As we tackled plastic and water problems in this month's episode, tune in next month and we will offer you tips on keeping some awesome fish at home, making sure you pick the right ones and you treat them like family! 
In the meantime, keep up your good work on ensuring we leave a cleaner, greener earth every single day by sticking to the above tips, and also talking to your friends and family about it.