About Qawra – Malta National Aquarium in Qawra
About Qawra – Malta National Aquarium in Qawra
All about Qawra
Malta is a popular holiday destination for people to head to, each and every year. Not only this, but if you are looking for a beautiful destination for a sunny holiday, then Qawra will meet your expectations.
Qawra, a village on the Island of Malta, is a top tourist destination. Largely thanks to the lively tourist centre that has plenty to see and do. Located on the north east coast of Malta and just an hour from the airport, Qawra is the ideal place if you want to enjoy the dramatic coastline and a relaxing holiday.
Whilst there is plenty to see and do in Qawra, another reason that tourists choose it for their holiday in Malta is because it's the perfect base to take you to some of the other local attractions. Popular beaches and locations are within easy reach by bus or by car, and you can even head into the city of Valletta or the Grand Harbour. You might fancy a walk around its historic streets and admire our unique majestic harbour. Some beaches and touristic areas are even just a short walk away!
Qawra is an ideal destination for a break with families, friends or that special someone. You can enjoy from its natural beauty to keeping yourself busy with things to do.
The Promenade
One thing that you will soon realise about Qawra is that it's a place that is absolutely packed full of natural beauty. A great thing to list down on your to-do-list is to take a walk and enjoy the stunning sunset along the coastline, ideal if you want to capture some romantic photos. You can stroll along the promenade any time, taking in all the stunning sea views.
The Malta National Aquarium complex is located in Qawra and is a perfect spot to take beautiful sunset pictures and admire the sea view.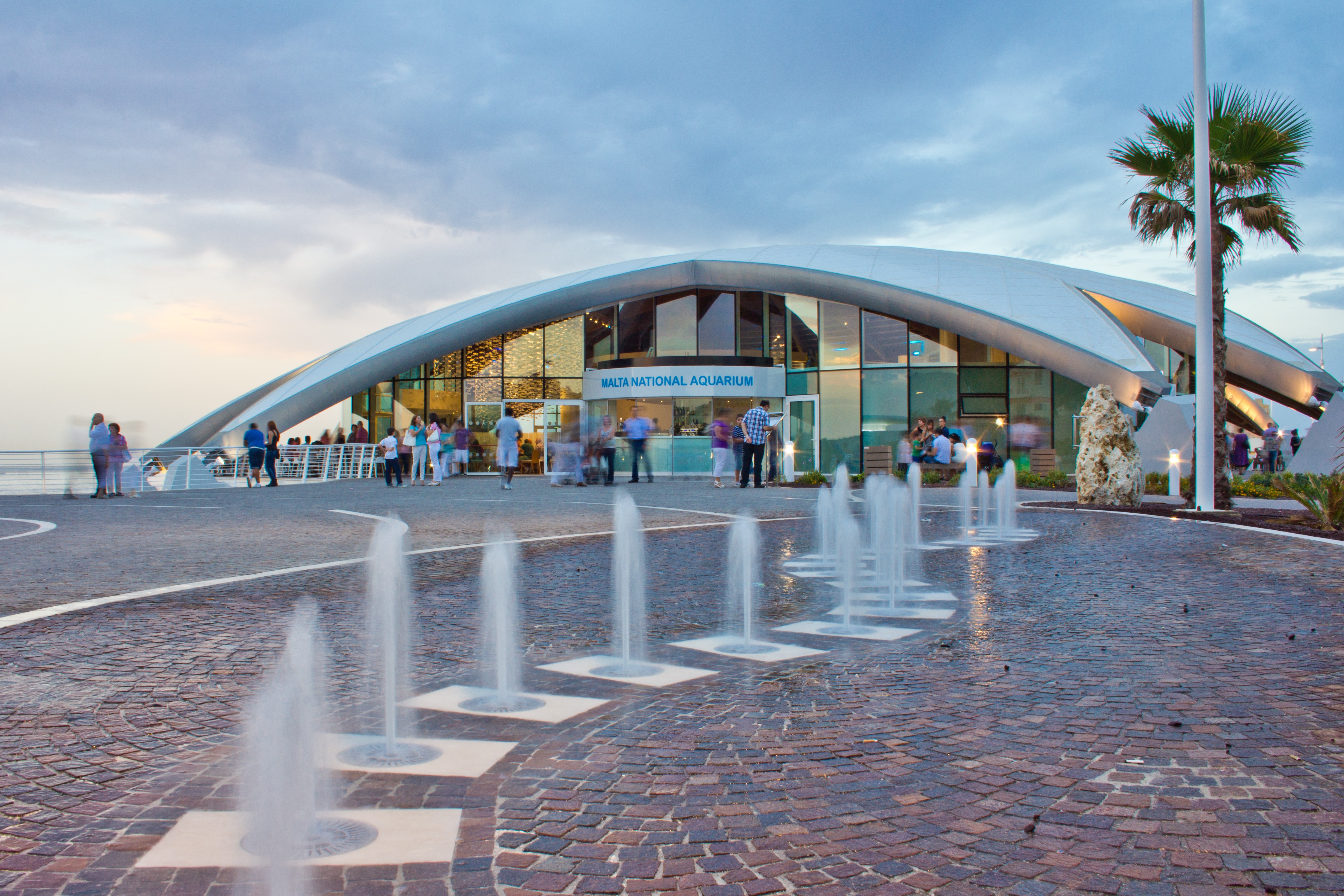 Plenty of places to stay
Those who are looking to book a break in Qawra are going to find that there are plenty of places to stay for the duration of your break. You will easily find the type of accommodation which you prefer from the vast selection of accommodation available in the area. These include 3 and 4 star hotels, family aimed hotels and self-catering apartments too. Based on your needs you can find anything that you want.
Lots to see and do
A great thing about Qawra is that besides enjoying the natural sea views while strolling along the promenade, there are also plenty of other things that you can do too. There are a number of attractions around the area which include the Malta National Aquarium, Classic Car Museum, the Casino, Bugibba Water Park and the Wignacourt Tower. You can also find an endless selection of fantastic places to eat such as the Café Del Mar and La Nave Bistro. In addition, other historic landmarks are just a short trip away and easily reached by public transportation or car. The complex makes it a fun day even on a rainy day!
Water sports ahoy
If you like the idea of being able to get out in the open water then you will be pleased to know that Qawra boasts some great water sports experiences. Those trying out snorkelling and scuba diving can get up close with some of the underwater sea life.
The Malta National Aquarium in Qawra
We are located right in the centre of Qawra. In a wonderful spot on the coastline overlooking St Paul's Islands and the beautiful Mediterranean sea.