Built in the 17th century by the Order of St. John, Fort Ricasoli is the largest fort in Malta. The fort is situated in the village of Kalkara, in southeastern Malta. Work to build the fort stated on 1670 and was not completed up until 1698. Fort Ricasoli occupies a promontory over the Grand Harbour entrance. The point is named Gallow's Point after the execution of two slaves who tried to escape from the Island. At the opposite shore of Fort Ricasoli lies Fort Saint Elmo which fortified further the harbour entrance.
The fort at the moment is not in the best conditions and the general public cannot access it. The fort is closed for visits unless special permission is granted such as when Game of Thrones used the location to film some scenes for the series.
The fort in the late 18th century fought off the French assault on Malta. Negotiations between the French and Order of St. John resulted in the order handing over the Maltese Islands. Other forts including Fort Ricasoli then surrendered and Napoleon landed at this fort soon after. In 1941, it acted as protection for Malta during the second world war. The fort was equipped by the British with guns and protected the Grand Harbour during the war. It protected the entrance of the Grand Harbor on 1941 when it was attacked by an Italian flotilla.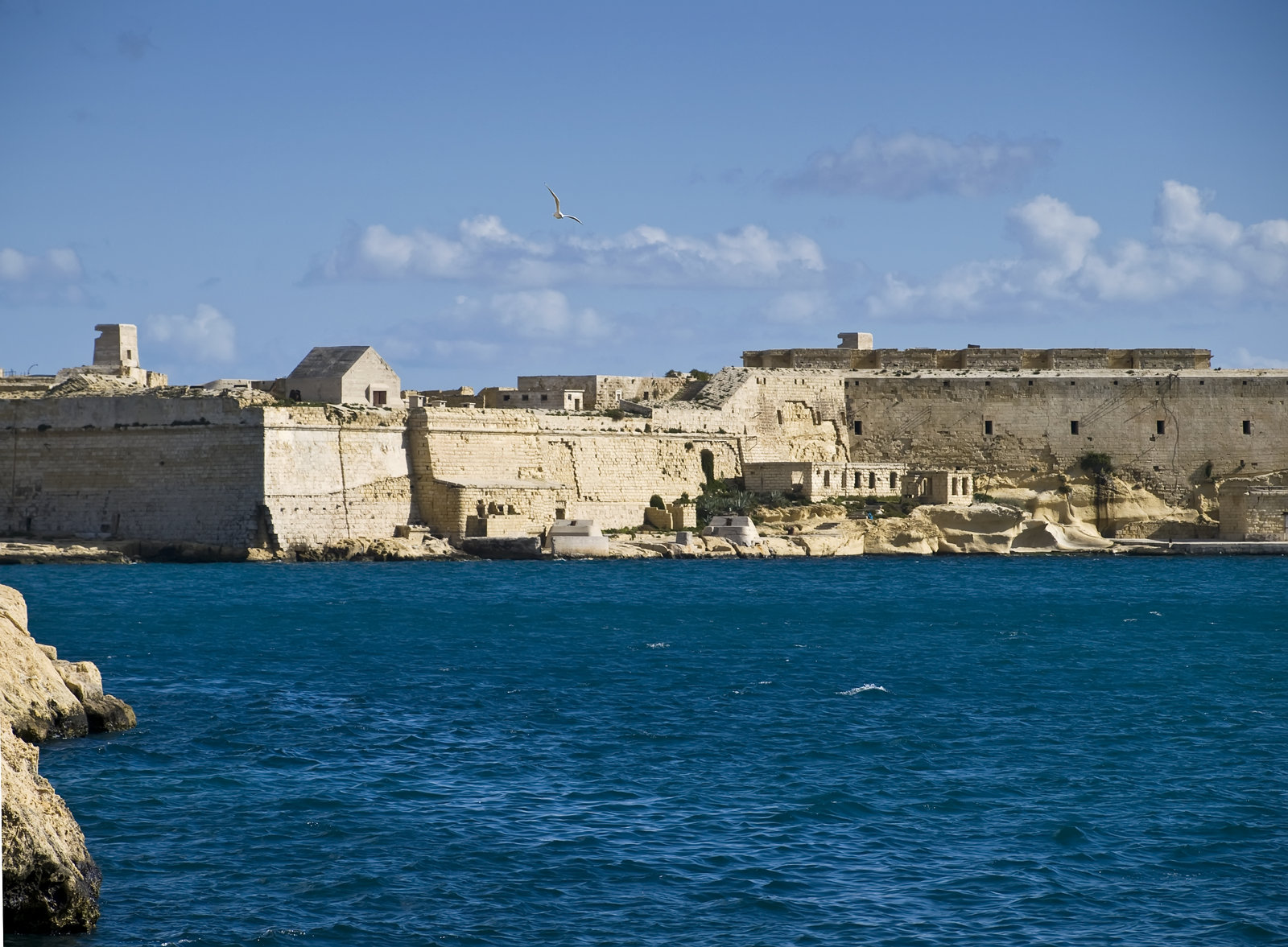 Damages to the fort
In 1807, a mutiny occurred at the fort where troops from the Froberg regiment rebelled against British troops for 8 days. The 8 day mutiny between soldiers of different nationalities caused a lot of fighting between the rebels themselves, other British troops, families taken hostage and failed negotiations. The last rebels part of the mutiny blew the magazine used to store gunpowder, damaging the fort considerably. 
In 1942, it lost its gate and Governor house when German planes coordinated another attack. The gate was re-built after the war, in 1958 with a slightly different design. As long as the British had their hold over it, the place remained an active military base and consequently  suffered damages from several aerial attacks during World War II. It was decommissioned in 1964, the same year Malta obtained its independence and was passed to the government of Malta. 
The Fort Today
As of today, it has been on rent to the Maltese Film Commission and has seen the production of a multitude of films. Apart for Game of Thrones, this place has seen shootings from films like Assassin's Creed and Gladiator. Throughout the years the site has experienced some serious erosion from the battering waves. In 2019 the plan to restore the fort back to preserve all of its history was approved which will take years to complete.