Gozo is often considered as Malta's smaller and quieter sister Island. In recent times, Gozo was in the news with the collapse of its most known attraction, the Azure window. Gozo is still a favourite among tourists and it would be a shame to not visit the island. It is a quiet and peaceful place with a population of only 37,000, making it the perfect spot to unwind. While lesser-known, the island has a lot to offer in terms of sights such as quaint little hamlets, beaches, breathtaking landscapes, churches, the Citadel and also the Ġgantija temples.
Getting to Gozo
To get to Gozo you will need to catch the Gozo ferry which departs from Ċirkewwa, the northernmost point of the Malta. From Ċirkewwa, you have to take a ferry to Imgarr Harbour which is the name of the port on the island of Gozo. The ferry is frequent every 30 to 45 mins during peak hours, you can check the full schedule here. Once your ferry drops you at Gozo, you can start touring the island. If you are interested there is also a 24/7 live webcam of the ferry terminal in Gozo.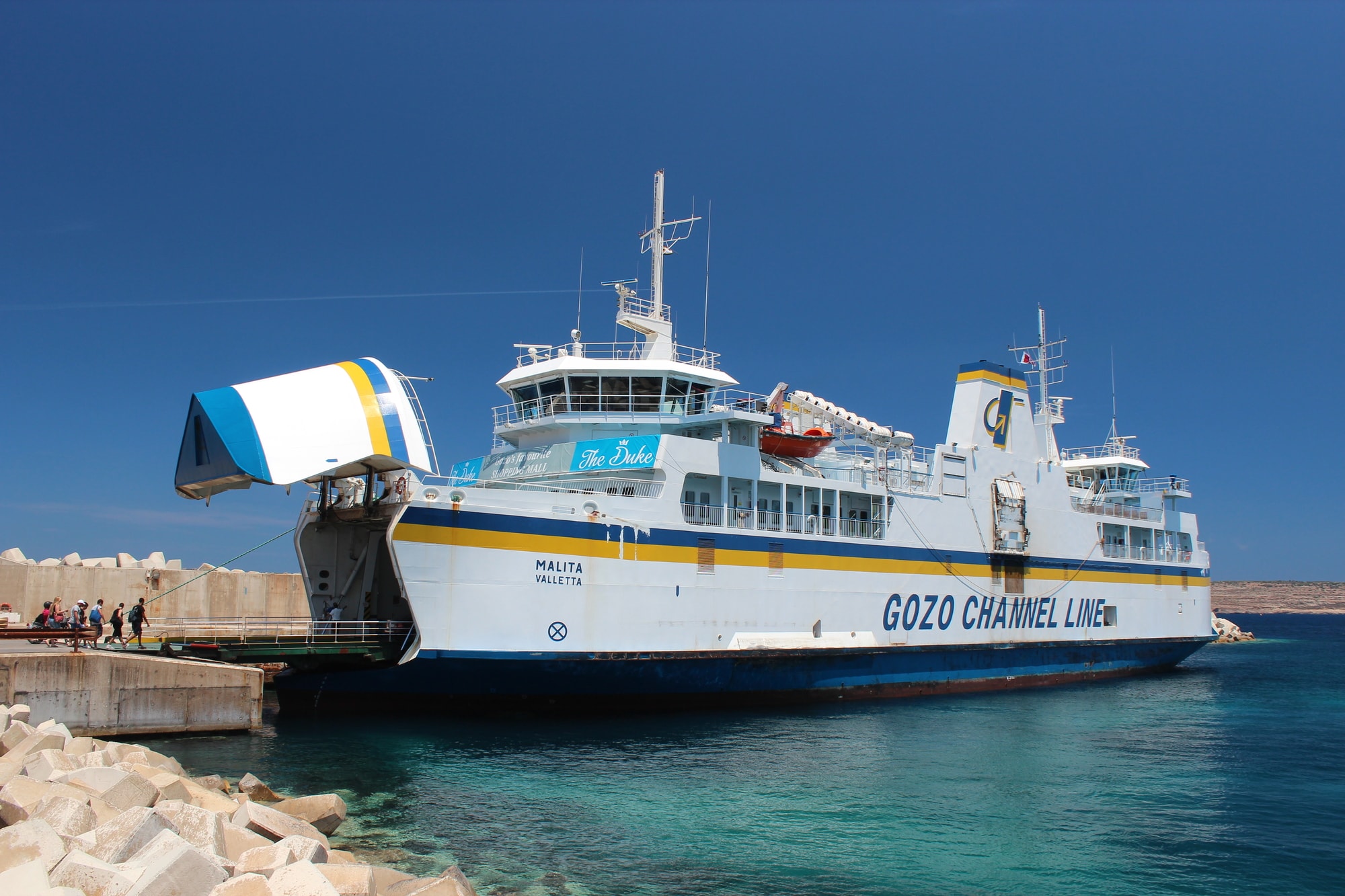 Using a car: 
If you are getting there by car, or even driving yourself, then you need to know your exact route. Best way in your GPS is to insert Ċirkewwa Ferry Terminal for guidance and then follow the directions to board the ferry once you have arrived. From the Malta National Aquarium it would take 40 mins to an hour to arrive at the terminal.
Using a bus to get to Gozo: 
Traveling by bus to Ċirkewwa terminal gives you some alternative routes and fare choices. The most common bus that is taken by the most tourists from Malta to Gozo is the bus number X1. X1 operates directly from the airport and other routes are 41, 42, 101, 221, 222, X1A and X1B. If you arrive late at night, then you need to catch bus number bus number N11.
Best way is to check out and plan the trip using the journey planner from the bus operator (Malta Public Transport).
Getting around in Gozo
In Gozo, you can get around by car or public transport which is offered by Malta Public Transport. You may opt to rent a car from Gozo or Malta, since you can board with your car on the Gozo ferry. Car+driver fare is much more expensive, for a full fare list check out this page.
Things to do when you get to Gozo:
There are many attractions in Gozo. 
Gozo is filled with breathtaking sights. One spot that you must visit is 

Wied il-Mielaħ

, also known as the other Azure Window. It is a hidden, yet breathtakingly beautiful arch that gives you an amazing view of the sea and coastline.

Several beaches around the island of Gozo with crystal blue waters such as Ramla Bay and San Blas

The perfect place to go around the quaint villages

Check out churches around the Island of Gozo such as the neo-romanesque Ta' Pinu Basilica or neo-gothic Għajnsielem church 

Dine at Xlendi or Marsalforn

Visit Ċitadella and its cathedral

Visit the Ġgantija temples.