Blog
World Oceans day event at the Malta National Aquarium
Just a few days ago, the Malta National Aquarium opened up their doors to celebrate World Oceans Day, an event that was meant to help raise awareness about the pollution and plastic problem our oceans are currently facing, and we're extremely excited to tell you how it went!
The World Oceans day happens every year on June 8th. It's a huge day in which companies and organizations all across the world come together in their own way to help save the oceans, and we did our part too.
World Ocean Day 2019
As an organization that overlooks sea life, we care very deeply about our oceans, and want to help fight back plastic pollution, which is why we taken this opportunity to celebrate and organise events around this day. Over 3-5 trillion pieces of plastic that are currently littering and contaminating our oceans and everyone needs to contribute to make the situation better.
We invited the public to come and learn about sharks, dolphins and birds. We also discussed recycling and how these animals are affected by plastic pollution. We didn't just want to stop there, so we also launched our very own campaign "Plastic Sea Campaign" a while ago, that focuses around recollecting plastic caps, raising awareness and raising money for charity! The caps are then exchanged into money and donated to charity, but the people exchanging bottle caps get free child tickets for the Aquarium as well!
This incredible campaign actually has been going for a while. Thanks to our amazing public and the effort of thousands of people who had visited the Aquarium, we have been able to not only raise money for charity and help clean the oceans, but also recollect over 20 thousands plastic caps! Talk about team effort!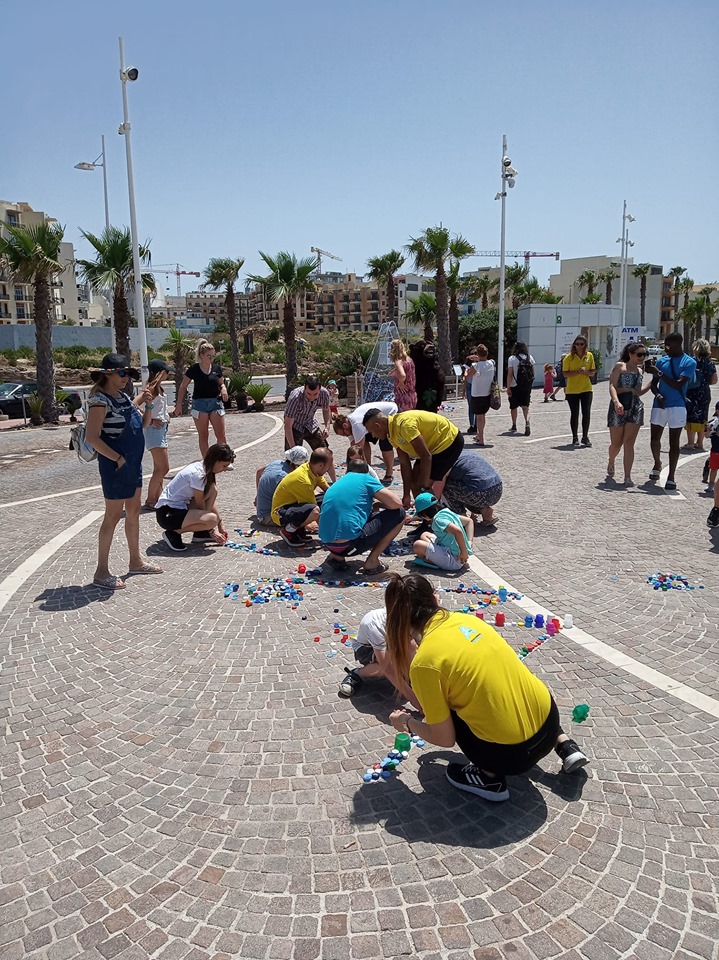 Our staff and members were so grateful for the impact this campaign has had that not only it will continue to run until the end of June, giving more people the chance to donate or bring their own used plastic caps, but we made a massive "WOD 19 THANK YOU" message using ONLY the plastic caps to say thank you to our amazing visitors and donors. This also shows to what magnitude our oceans are polluted with plastic bits.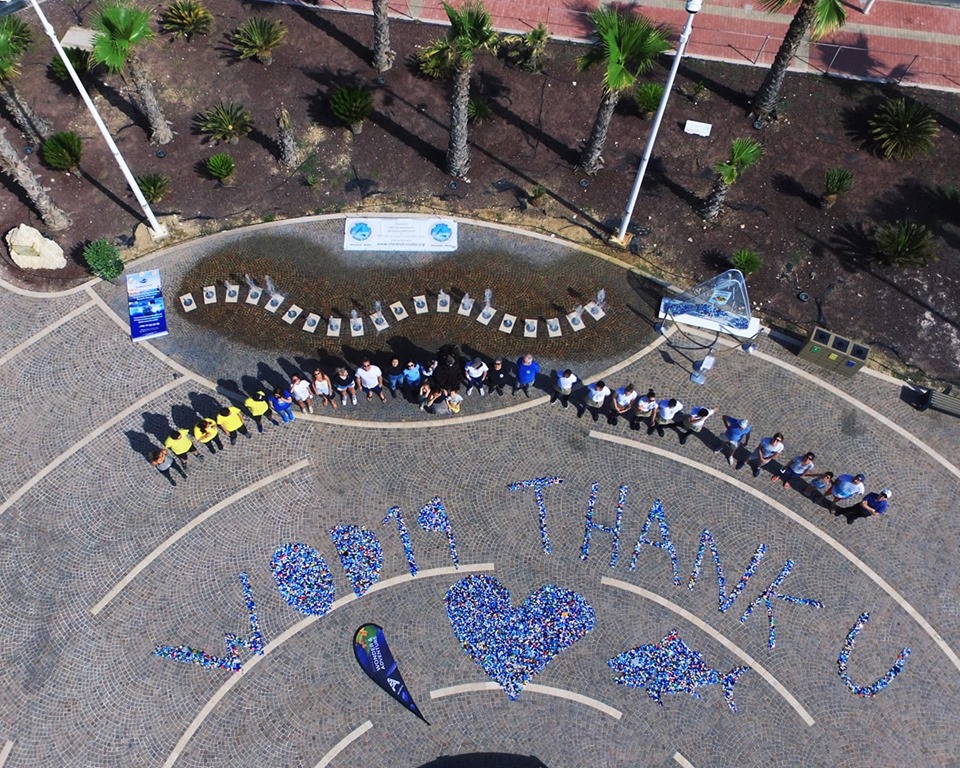 So, if you want to help save the oceans, you can visit the aquarium any time you want and bring your plastic caps! We have set up again our giant, iconic "A" at the entrance of the building so everyone can kindly leave their caps there before entering.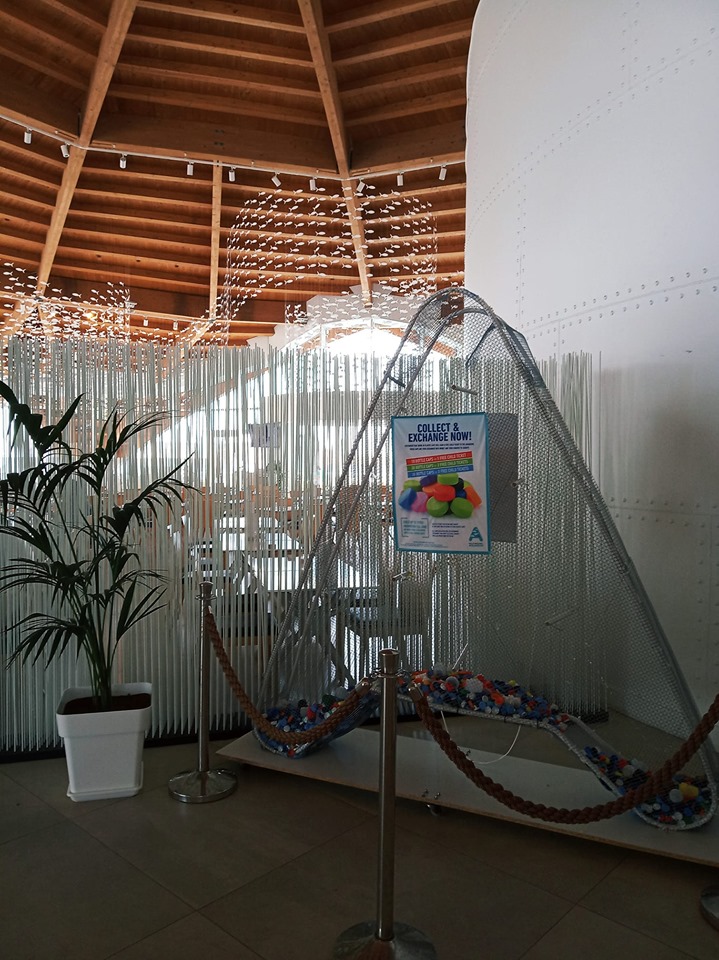 If you're wondering what we're going to do with so many plastic caps, the plan is to recycle them! We're striving to recycle as many plastic as possible during this month, so please pop up at the aquarium before June ends and help us make it a reality! Plastic that can end up in our oceans.
Overall, World Oceans Day 2019 was a day to raise awareness about a very important topic that affect us all, and bring people together for a great cause. We also organised a clean-up along the Qawra promenade. We also held a trash hunt around the aquarium to raise more awareness to our children.
If you were there, thank you so much for helping us save the ocean! And if you didn't have the chance to attend, remember you can still help us, and our doors are open to welcome you in. If you can't come visit us before June ends, we will always have next year continuing making a positive change in the world!