Blog
Attractions in Malta
With over 300 days of sun per year and more than 7000 years of history to discover, Malta is a prime travel destination for over 2 million tourists per annum.
The 122-square mile island in the middle of the Mediterranean boasts plenty of tourist attractions from insightful museums to adrenaline rushing water sports. We have picked the some great attractions to visit during your stay in Malta.
The Malta National Aquarium
The Malta National Aquarium is one of the most popular tourist spots on the Island of Malta and has a range of marine species to view. There are 5 zones to explore from Mediterranean fish, tropical oceans and a replica roman shipwreck. The complex also boasts panoramic views, a cafeteria and a lavish restaurant for all the family.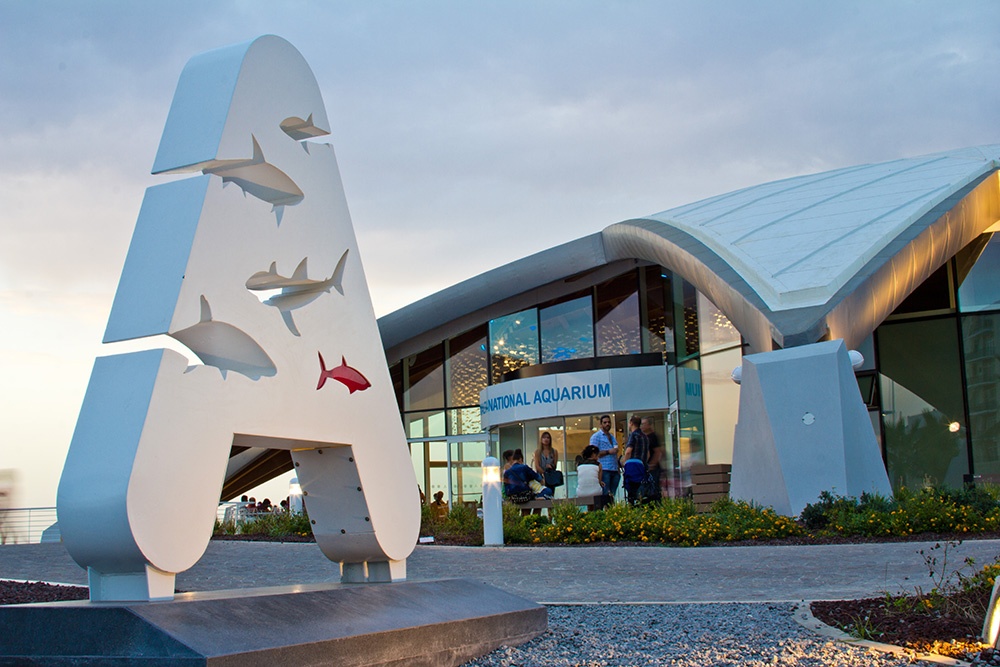 Valletta
Malta's capital is like a museum in itself. The grid like layout of the UNESCO World Heritage site has an aged old charm about it and make sure to visit the City Gate, Parliament Building as well as the Opera House during your stay. Don't forget to spare some time to enjoy the view of the Grand Harbour from the Upper Barrakka Gardens. Valletta has never been popular since it's hosting the title of European Capital of culture this year.

Mdina & Dingli
Mdina and Dingli are two major tourist attractions on the Island of Malta. Mdina is an old city on top of a hill enclosed with fortified bastions and features architectural palaces and a range of religious attractions including St Paul's Cathedral.  The village of Dingli, situated nearby along the western side of Malta and has stunning cliffs that are best visited just before sunset.
Gozo
 An island that is located to the north of Malta, Gozo is a great place for rural hiking with spectacular views, sandy beaches as well as opportunities for scuba-diving. The quiet island of Gozo is just a ferry away crossing from Cirkewwa and takes only 20 minutes.
Malta Classic Car Collection
If vintage automobiles are attract your interest, then the Malta Classic Car Museum has over 3000 square metres of Fiat's, T-birds, Spitfire's and much more. They also restore cars and you can watch the restoration process on site.
Diving
Malta's location means that it is a prime scuba diving venue with the crystal clear Mediterranean waters. There are many maritime wrecks, caves and reefs to explore all over the island and you can take a short scuba diving course if you are a beginner.
Malta's Megalithic Temples
The temples were built over a several periods in history ranging from 3600 BC to 700 BC and some people claim they are the oldest free standing structures in the world. Visit the Megalithic temples if you want to experience a part of the ancient history Malta has to offer. They are older than the Great Pyramids of Egypt and the Stonehenge!

Comino (Blue Lagoon)
The lagoon is situation between the island of Comino and Cominotto and it offers great opportunities for scuba diving, swimming and snorkelling. It gets its famous name because it has crystal light blue waters. There is also a beach and the shallow waters close to the beach allow you to go for a dip with your children.

Beaches & Bays
Malta has no shortage of beaches. If you want a smaller and less crowded beach you may be more adventurous and head over to less frequented bays. Enjoy swimming and tanning in the sun, you can venture to Ghajn Tuffieha on the north-western part of the Island or opt to swim in the beaches around Qawra and Bugibba.
Museums & Visitor attractions
Finally, the abundance of museums on the island means that you can soak up Malta's rich history and culture. The National Museum of Natural History in Mdina offers numerous insightful displays while the Cathedral Museum includes documents from the Inquisition and Rembrandt engravings. The National War Museum at the newly restored Fort St. Elmo in Valletta brings to life what happened during the two World Wars in Malta. St. John's Co-cathedral in Valletta, is a gem of architectural in itself, however don't forget to visit the adjacent museum displaying Caravaggio paintings.