Blog
St. Paul's Cathedral, Malta
St. Paul's Cathedral, Malta
We have a few other blogs talking about the many beautiful beaches in malta, historical places to visit such at the Fort Rinella and even top foods to try in Malta but today we want to talk to you about Malta's Cathedral.
More specifically, the St. Paul's Cathedral in Mdina, just one of the many churches and religious temples you can find when walking around Malta. Also, sometimes referred to as Metropolitan Cathedral of Saint Paul.
Malta's Cathedral
Malta is filled with historical places and although this cathedral is, after all, a religious church, it's also very well known across the country thanks to the historic remark behind the building.
The legend says that the cathedral was allegedly built on the villa that used to belong to the Roman Governor, Publius, back in AD 60. You might be wondering, how is this important to the overall history of the cathedral? Well, it is said that there's where the Roman Governor welcomed and met St. Paul.
That's why it isn't shocking the cathedral is named after this saint. However, the cathedral everyone is currently visiting when they go to Mdina, isn't the original one.
The original church got destroyed many years ago by an earthquake and it wasn't until 1702 that it was rebuilt. The new Cathedral was built in baroque style by the architect Lorenzo Gafa.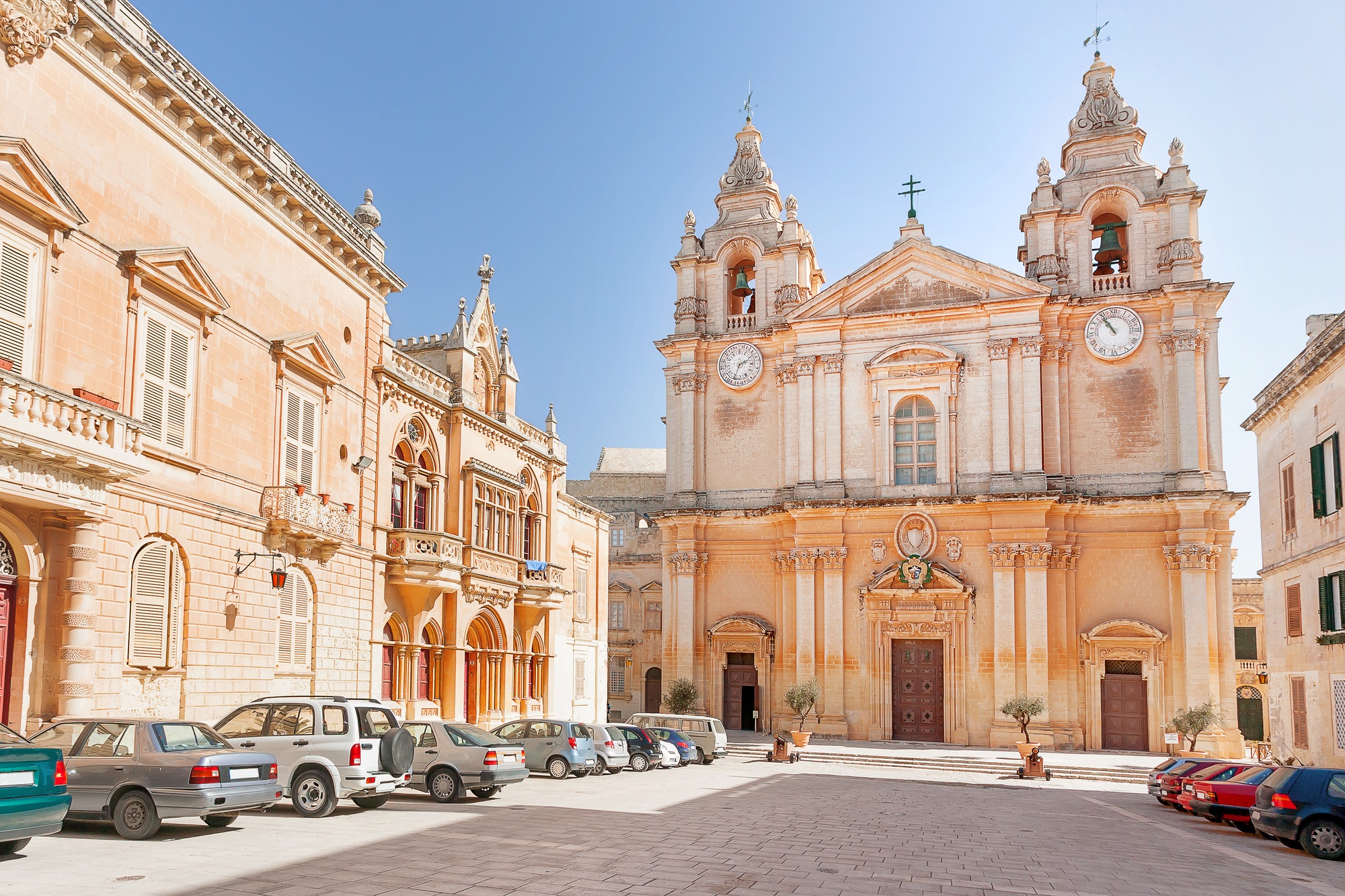 Get to know St. Paul's cathedral
Like we said, this is a must see tourist spot for anyone who's visiting Malta for the first time. Of course, you'll have to get to Mdina to see it but the trip there is 100% worth it.
Inside St. Paul's cathedral you can expect to see marble floors, marbles tombstones, iconic paintings and even original doors from when the church was first built.
To enter and visit the cathedral you will have to purchase a ticket, however, they are sold directly on the cathedral's entrance and prices range from 3 to 5 euros (depending if you're a student or not).
St. Paul's Cathedral in Mdina is open Monday to Saturday from 9:30 AM to 5:00 PM, and Sundays from 3:00 PM to 5:00 PM. You can either go any day to just see the cathedral or you can actually attend to mass during the week. Regular masses are held every day at 9:00 AM and at 6:00 PM. There are extra two or three extra mass during Sunday if you want to celebrate mass. It is a very special experience to attend to mass in this beautiful cathedral, and you should definitely doing if you have the chance!
If you are in the whereabouts of Rabat or Mdina, don't lose the opportunity to visit this incredible, peaceful place and get to know more about the religious side of the country. The Co-Cathedral of St John is also another amazing religious church, simple from the outside but full of intricate on the inside.