Blog
St. Paul's Catacombs, Rabat Church and Grotto of St. Paul
St. Paul's Catacombs
We all have heard about catacombs around the world such as the Rome or Paris catacombs but many people may not have heard about the extensive network of catacombs found in Malta.
Today we're going to take you on a little trip down to St. Paul's catacombs and their history, not to be mistaken with the St. Paul's Cathedral in Mdina!
St. Paul's Catacombs are located just a few meters away from St. Paul's parish church in Rabat. If you want to read about the cathedral as well, we've got a full on article on it, which you can read here. These unique catacombs are located in Rabat, Malta. This intriguing place may be a hidden gem for tourists. Since you might not find it right away when researching for sights to visit on the Island.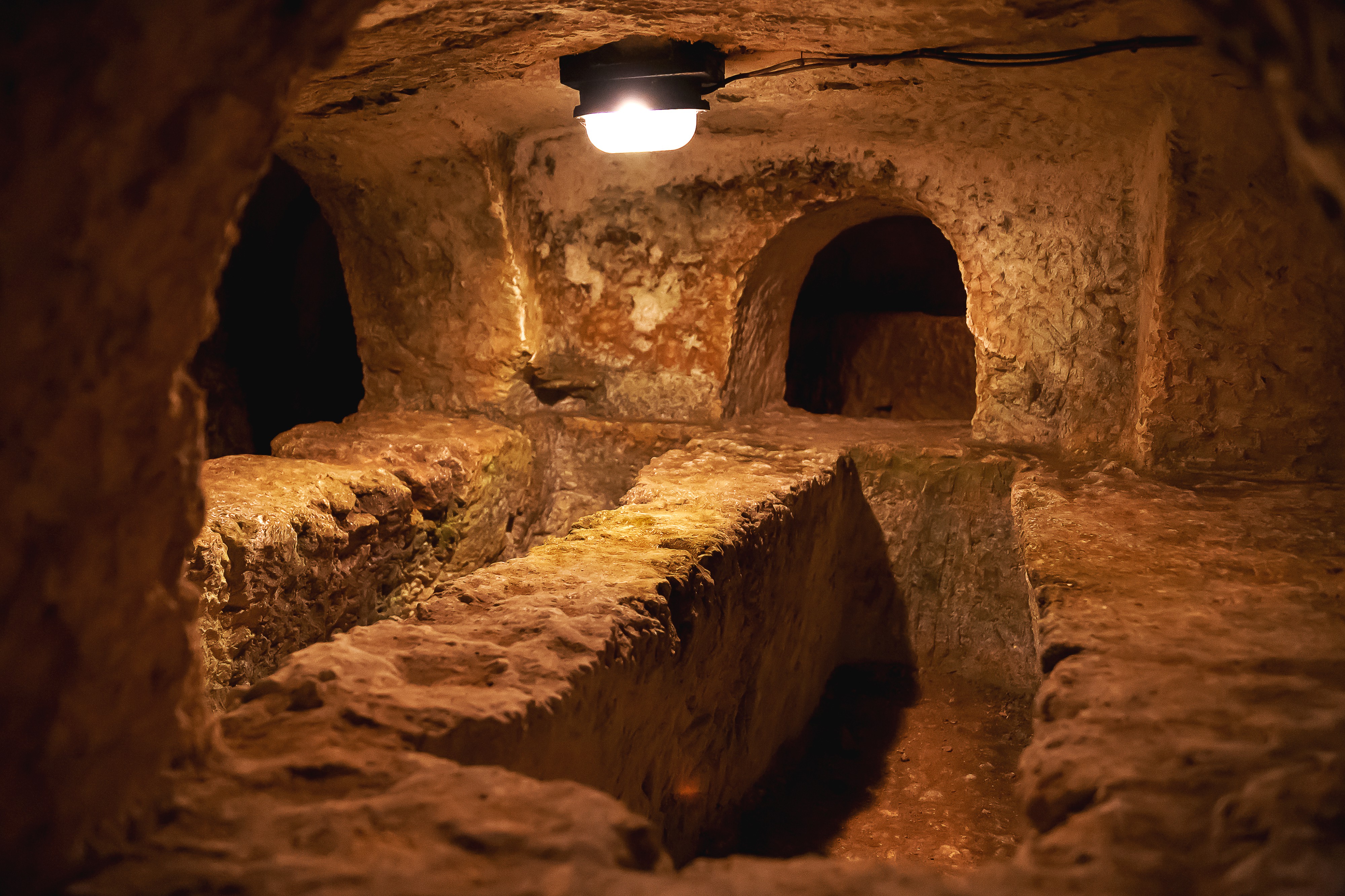 St. Paul's Church in Rabat
The Rabat parish church is dedicated to Saint Paul. When you see St. Paul's church from the outside it looks like a regular church with 17th century architecture and three big doorways. The arch to the left leads to the parvis which is located besides the church, the middle arch to the church itself and the third arch leads to the sanctuary of St Publius.
St. Publius church painting is by Mattia Preti known for several masterpieces in Italy and Malta. What makes the St. Paul's Church so special is its ties to Malta's Christianity and the Apostle Saint Paul. It is said that when St. Paul shipwrecked on the Island he preached and stayed in this underground catacomb. Now known better as St. Paul's Grotto this is accessible from a staircase via St. Publius Church. There is a large marble statue dedicated to the apostle St. Paul in the Grotto donated by Grand Master Pinto in 1748. The grotto due to its ties with Christianity was visited 3 times by popes; twice from Pope John Paul II and once from Pope Benedict XVI.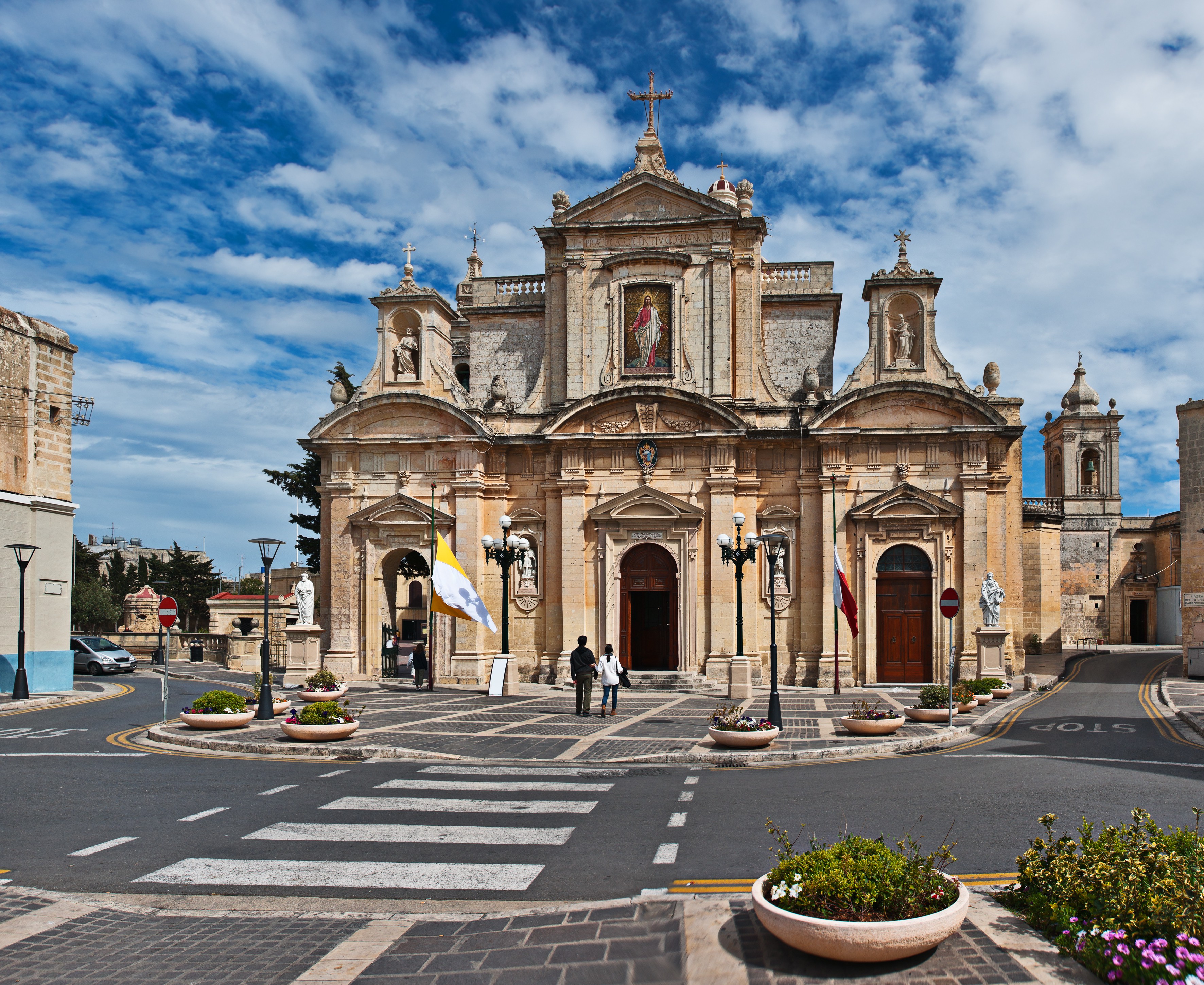 Grotto of St. Paul
If you read our article on the St. Paul's Cathedral you would know this isn't the only religious building dedicated to Saint Paul in Malta. However, this church has a very different history from the cathedral. In this case, the church is said to be built right on top of the grotto where Saint Paul refugees for three months along with his missionary party.
According to history, it is here where St Paul performed one of his biggest miracles (healing the governor's father) and stayed hidden for quite a while. Now, you might be wondering how are the catacombs and the grotto related. These catacombs in Malta aren't related to St. Paul directly but are named this way due to the proximity between the church and the catacombs.
These catacombs were located outside the previous old Roman city, it consists of meters and meters of subterranean tombs, with more than 1,000 bodies buried in there. When in the tombs, you'll be able to walk around and see the multiple crypts that lie beneath the ground!
As a tourist, you can visit both the church and the catacombs during the same day, since they are very close to each other (just a short walking distance from one another) However, we recommend you to go prepared to walk down the catacombs and be aware that not all the site is opened to the public. But don't worry, it's a very interesting visit and definitely a must see when in Rabat, after all, you'll be touring around about 2,000 square meters of catacombs! For further information and ticket price check out the Wignacourt Museum site.