DISCOVER THE AQUARIUM
St. Paul's Island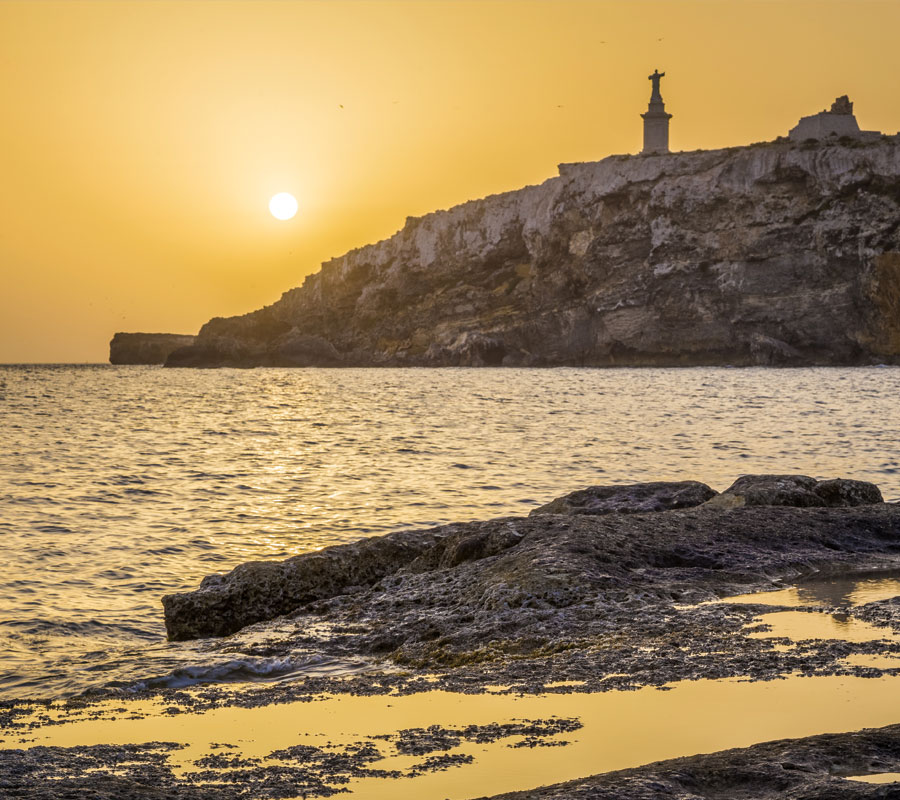 Fun Fact
St. Pauls Island has been uninhabited since World War II, having an area of 0.1 Square Kilometres, you can still step onto the Island by Boat.
Here at the Malta National Aquarium we are incredibly proud of our island and its culture and heritage. Not only this, but we also love our natural attractions and landscape too.
One of our favourites has to be St Paul's Island. But what can you see on the island and how can you arrange getting there?
A history of St Paul's Island
If there is one thing that you will quickly realise about St Paul's Island and even Malta as a whole, is that it is a part of the world absolutely packed full of amazing history. It is thought that the name of the island comes from Paul the Apostle. It is believed that Paul was on his boat during 60AD, only to find himself shipwrecked. He, along with others from the boat swam to safety at the shore, before being looked after the people of Malta.
Before they carried on with their journey, Paul and his fellow travellers introduced the Maltese people to Christianity and transformed the island. In celebration of him guiding the way, the island offshore was called St Paul's Island in his honour.
What you will see on the island
One of the best things about taking a trip to St Paul's Island is that when you look back from the island, you are going to take in some of the most amazing views of Bugibba back on the main island. A view that has to be seen to be believed.

Along with this there are a variety of other things that you can see when you travel to St Paul's Island. For divers there is a sunken ferry in St Paul's Bay, before moving on to the sheer cliffs which offers up the most picture perfect image for you to capture. Another amazing view that you can then take in is the statue of Saint Paul, erected at some point in the 19th Century.

Of course, such a special landmark needs to be explored even closer, and during a boat tour you will be allowed to step off and onto dry land. A path takes you right up close to the stature, making sure that you have even more of a chance to take some photos, and hopefully, learn even more about Saint Paul and the helping hand he had in transforming Malta as a whole.
How to get there
The only way to get to the island is to travel by boat. The boat will take you across the Mediterranean, heading off from the Northern side of the island. The majority of the boat trips will be made from Bugibba, so if you are not staying in that area, it makes sense to then explore this part of Malta and see what it has to offer.
Tank 4 at the National Aquarium
If you visit Tank 4 within the aquarium, then you will find some beautiful art work, which displays one of the most iconic pieces of scenery in the entire island. St Paul's Island. If that whets your appetite, then why not head to our La Nave Restaurant and have a snack as you take in the view of the island? From the Aquarium you will be able to enjoy the best views of St. Paul's Islands. Truly unobstructed.