Research & Conservation
Here's what happens behind closed doors
We'll admit it was extremely disappointing to have to shut our doors, but if doing so keeps our public safe, then we are always happy to adhere to the new regulations. We do miss you and can't wait to have you back here so we wanted to give you an insight into what happens while the Malta National Aquarium is shut.
From our aquarists jumping in…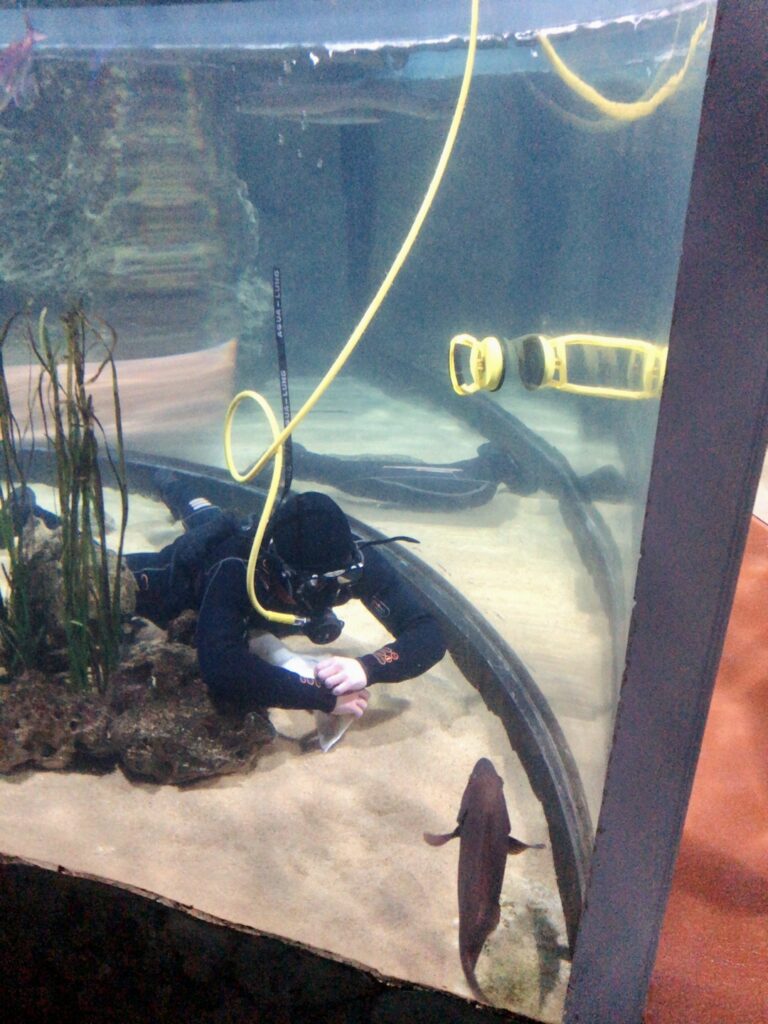 Keeping each and every tank clean is essential to the well being of the inhabitants, and keeping detailed logs of data such as temperature and oxygen is vital. Sometimes cleaning the tanks means… well jumping straight in! So our lucky aquarists often have to trade their polo shirts for a wetsuit and air tank so they can hop into our massive shark tank. Sounds fun right? Scuba diving in the tanks requires a high skill level as the diver needs to be extremely careful not to bump into our corals or any of the theming that we placed in the tank as home or decoration. The diver also always swims slowly so the fish perceive him/her as just another fish in the tank, keeping their behaviour as natural as possible.
True, the hustle and bustle of everyday life here has quieted down a little in your absence, but we truly have not stopped working. Our fish and animals are our babies, and we monitor them closely always making sure they are healthy and keeping their natural behaviour in the tanks.
To our exciting events team
Our events and planning team also keeps busy by dreaming up new ideas that can help engage our esteemed visitors. We're thinking of big things so ensure your next visit here is memorable and educative. They'll tell you, nothing beats the sight of a kid in awe as a shark glides over him/her inside our shark tunnel. We miss the sounds of little feet running through the small tunnel with our eager eels looking on in awe too. The events and planning team are also getting ultra creative on social media, with a bright and informative instagram page providing followers with a heap of fun, fishy facts. We'd recommend you follow us there to help you get your fish fix. April is around the corner and brighter days are ahead and we can't wait for those doors to slide open again.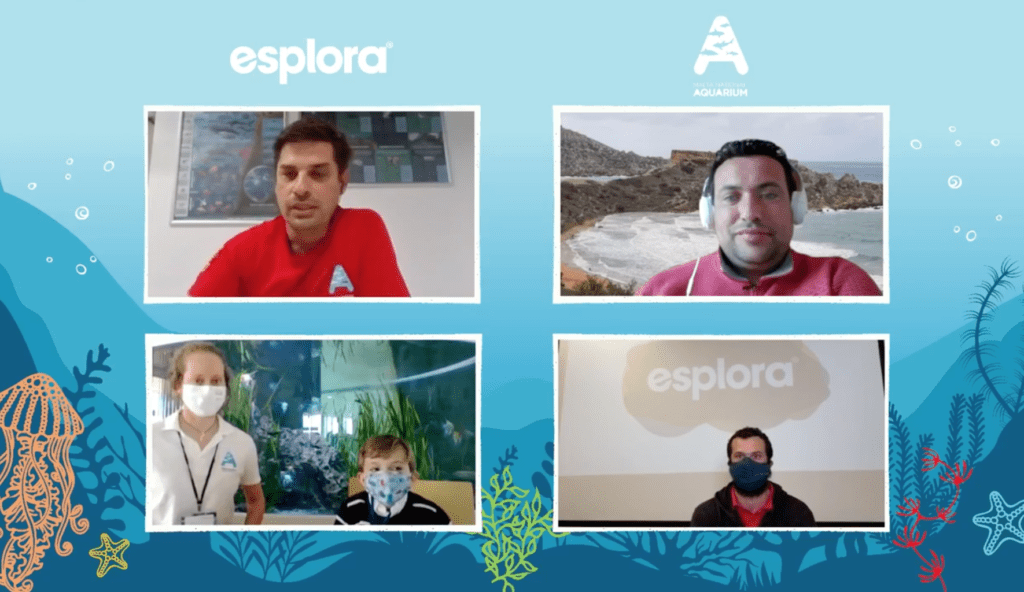 PSST! We're also building two new displays
The little silver lining the closed doors provide is that we can work on things we normally wouldn't be able to do, and besides usual maintenance we've decided to give you something new . We're building TWO new displays for you guys to enjoy which we're opening after the Easter Holidays. We're not going to spoil the surprise here, so come on in and check them out! On top of this we keep on introducing new fish to our tanks, meaning you'll see more gorgeous life when these doors open soon.