DISCOVER THE AQUARIUM
Blue Grotto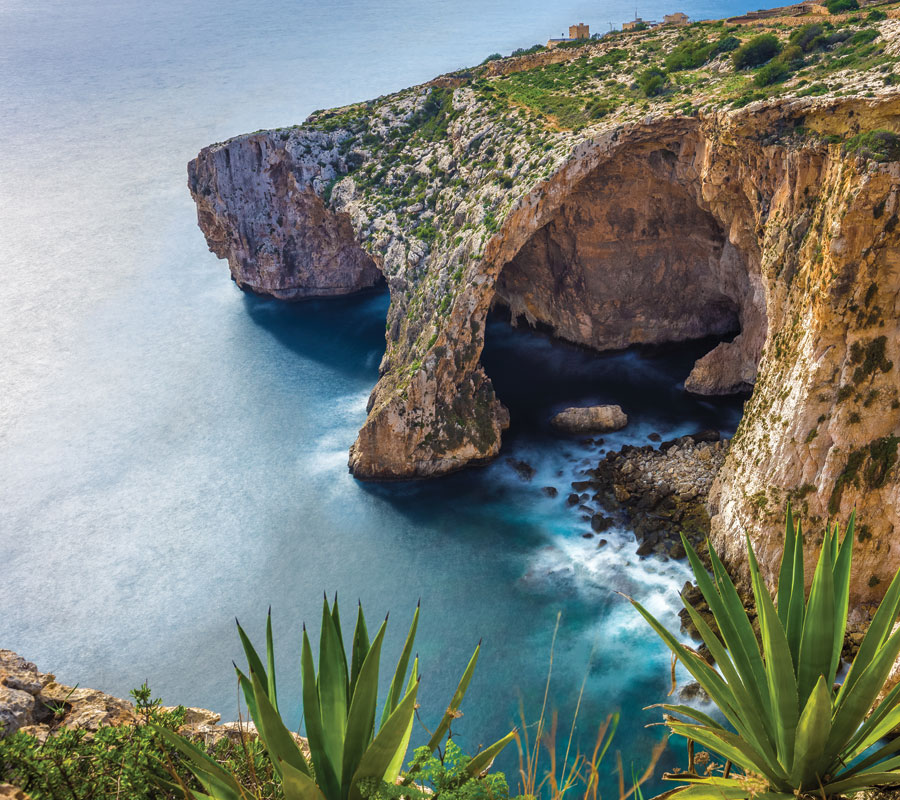 Fun Fact
Why is it called Blue Grotto? Simple! It's named after it's beautiful, emerald Blue colours that shine luminously throughout the cave.
Malta is a wonderful country that is packed full of amazing things to see. If you are a fan of natural wonders, then one of the highest things that should feature on your list has to be the Blue Grotto.
What are the Blue Grotto Caves?
Located on the outskirts of Zurrieq on the southern part of Malta, the Blue Grotto is a network of caves that has become a much visited tourist attraction. From the 1950s, British army soldiers located in Malta would ask locals to take them to these caves by boat. The local fishermen were only too happy to oblige and over time this resulted in a popular sightseeing tour.
Visiting the caves
Whilst many people come to the caves to admire the clear water and the caves themselves, this doesn't mean that you shouldn't stop to admire the clifftop views. There is a path that can be found next to the road that leads to the cliff tops and this will not only allow you to take some amazing photos of the coastline, but also showcases the fascinating limestone arch in all its glory too!
Once you are ready to head down to the tour, then you will find yourself faced with different boats, all ready and waiting to take you on your tour. It is thought that the best time to take a look in the caves is the morning or afternoon. This is simply because at this time the water will shine and show a variety of shades of blue. However, any time of day is great if you want to see the natural beauty of these amazing caves.
The boat trip will also take you into the caves themselves, and here you will be able to see the glorious colours of the varying shades of blue that makes this attraction more spectacular. It's not only just about the caves and the unique perched arch! Going back to shore and strolling uphill you can stop for a quick bite at the several cafes and restaurants, enjoying panoramic sea views and a show of spectacular colours blending with the horizon.
So, what are you waiting for? Why not check out the Blue Grotto Caves and find yourself in a magical world of glorious crystal blue waters?