DISCOVER THE AQUARIUM
Lantern Point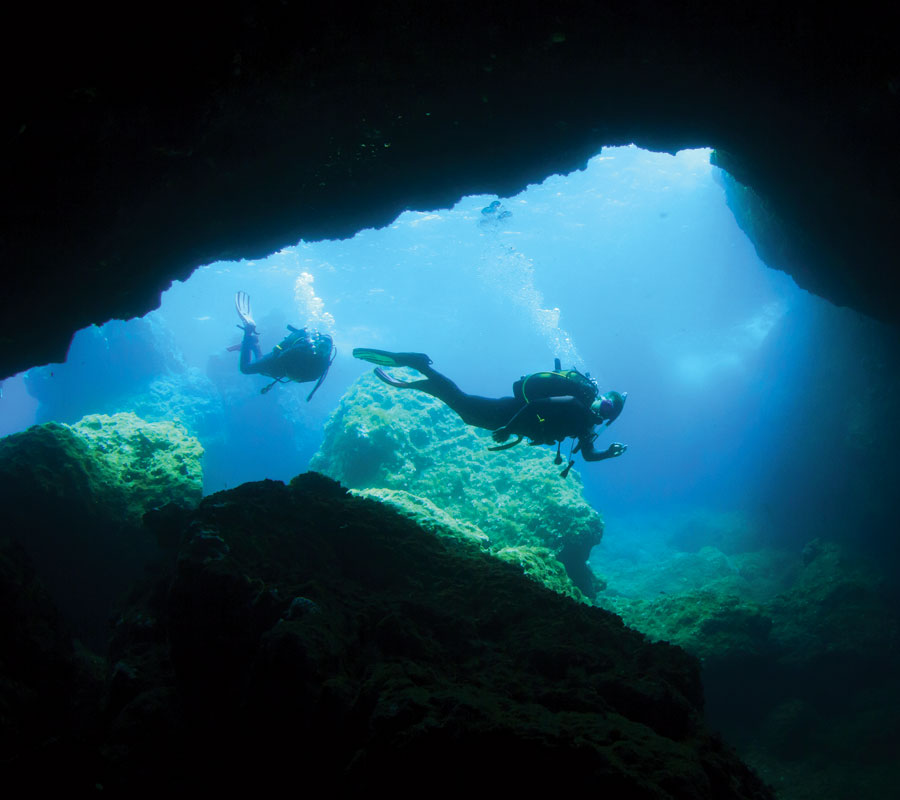 Fun Fact
Situated in a large cave within Lantern point, divers can dive through a vertical chimney rising up to the plateau at 6m, continuing on down to over 40m.
Here at Malta National Aquarium we not only want to make sure that our visitors learn more about the fascinating marine life of the world, but also the local wildlife to our beautiful island, and believe us we are surrounded by plenty of it.
One of the most popular reasons that many people decide to visit Malta is because of the amazing dive sites that we call our own. One of which is Lantern Point. Whilst many people decide to take a first hand look at this popular spot, not everyone is going to be able to dive down and see what they can discover.
With these people in mind we have created our Lantern Point themed tank. Found at 22, this exhibit resembles Lantern Point and showcases some of the amazing life that calls it your home.
More about Lantern Point
There are a variety of reasons why people love diving at Lantern Point. It combines varied depths, drop offs, swim through sections and a whole wealth of life too.
Situated at the edge of the channel between Malta and Gozo, the current in this particular dive site can be quite strong at times, therefore it should be attempted by those who have taken part in dives before.
The centre-piece of the dive is known as the Chimney. The Chimney is an L-shaped tunnel which will take you from a 6m depth right down to an 18m deep area that is found on a lower shelf on the reef.
If you want to dive even deeper, and you have the experience to do this, then you can follow the passage down under larger boulders which will take you down to 30m.
Lantern Point is one of those dive sites where you are never quite sure what you might see. Which makes it a popular place for people to visit time and time again.
During your time in Lantern Point you are likely to see fireworms, starfish, groupers and dentex. You may also get the chance to see damsel fish, shrimps, crabs and sponges. However, the only way to really find out what you are going to discover whilst you are down in the depths of the sea, is to get there yourself.
Our Lantern Point designed tank
Our tank might not be quite as immersive and fascinating as the real thing, but for a chance to see the Maltese marine life that we are so proud to call our own, we think that this is a pretty awesome replica.
Want to know more? Why not come and visit us here at the Malta National Aquarium? Not only can you see this fascinating tank, but you can also see a whole host of other amazing tanks too. You can also learn more about the water that surrounds the island of Malta as well as spend some quality time learning about marine species.